Company profile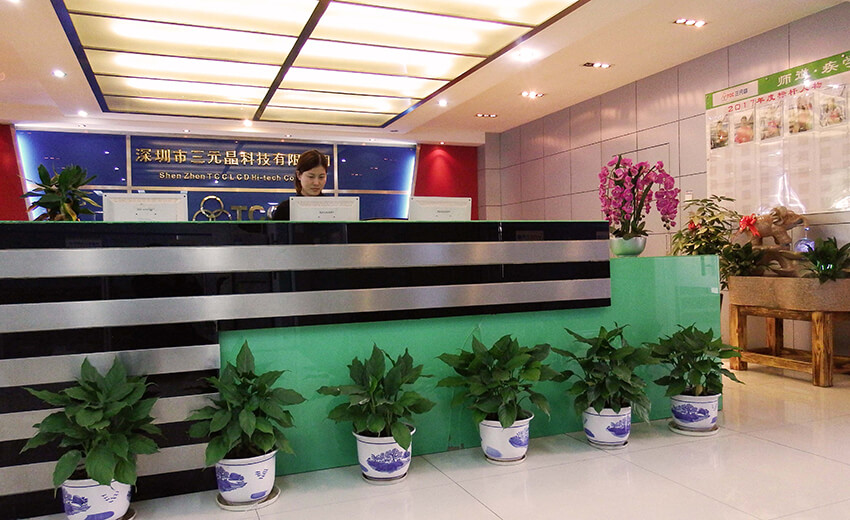 Shenzhen TCC LCD Hi-tech Co.,LTD.(hereinafter "TCC") founded in 2003,is a professional engaged in liquid crystal display module (LCM) and liquid crystal display (LCD) design development manufacture factory.



TCC has perfect quality management system. We passed the ISO9001:2008 quality system certification in 2010. All the products conform to the CE, FCC, RoHS, SGS, EMC and other special certification. we have powerful LCM R&D, manufacturing and quality control team to ensure the customers be timely delivery and high quantity.Our factory own complete set of COG/COB bonding machines, SMT machines, HEATSEAL machines and other advanced equipment.

Our factory has hundreds of standard and customized products, including color TFT module, monochrome LCD module like graphics / character /customized. LCD technical can support TN, HTN, STN, FSTN, TFT; LCM support COG, TAB, COB, SMT technical process.

The star product in our factory is 5.7 inch 320 x240 graphic dot-matrix monochrome LCD module can directly replace the Taiwan or Japanese products accordingly.

Our products are widely used in different equipments which need display terminal, such as instrumentation, industrial controller, communications equipment, medical equipment,financial machines scheduling,POS terminals,GPS navigation,office automation equipment, text information machine, electric power automation, monitoring, teaching equipment,beauty equipment, small appliances, smart home, intelligent gas heat meter etc.


Product Positioning: stable quality, moderate price
Company Positioning: pursue the best not biggest
Company Philosophy: sincere, careful, boutique, pragmatic, enterprising, innovation.